Never thought we'd be so psyched about raspberries and figs, pomegranates and zucchinis at Sposa - yet here we are going through a provocative coffee table book titled La Figa: Visions of Food and Form
In Italian when a man tells a woman she is 'che bella figa' he is paying her the highest compliment - telling her she looks fresh and beautiful, luscious and tempting like a fig, Likewise when a woman tells a man 'che bel fico' she too is complimenting him, telling him he is like a fig tree, strong and manly.
Chef Tiberio Simone, a celebrated food artist and a 'pleasure activist' is the author of this seductive book. Photographer Matt Freedman adorns the naked human body with fresh fruits and vegetables and presents us with sexy, erotic, artistic images. Take a look.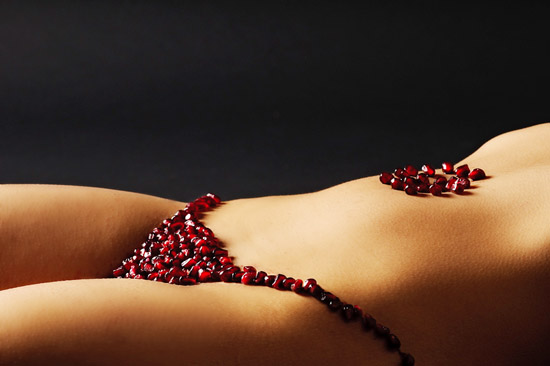 One bite and these juicy ruby red arils burst forth from within and into your mouth.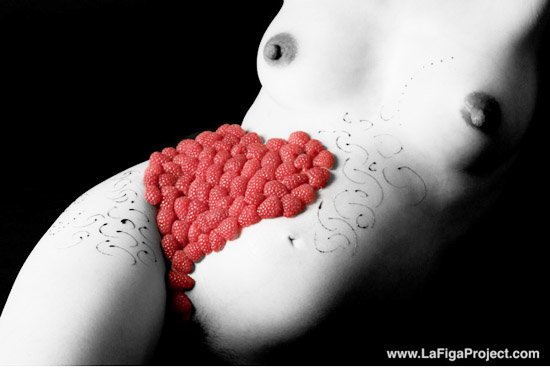 Chef Simone says 'a good raspberry needs only two fingers and a mouth.'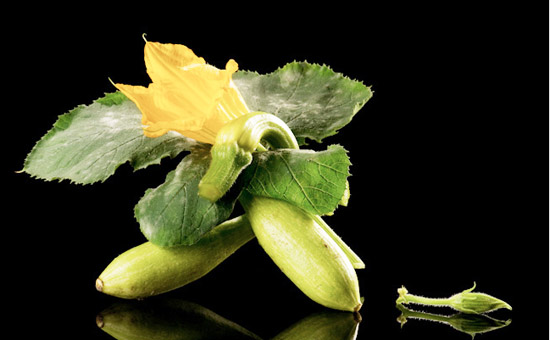 For Heaven's sake, it's just zucchini and a zucchini flower!